Fix for Latex4CorelDraw with CorelDraw 2017
I was not able to make the official build of Latex4CorelDraw work with CorelDraw 2017 (and Windows 10). The 'Latex' Docker window was always empty. The solution was to recompile it with Visual Studio 2017 Community. The build that worked for me can be found here:
Latex4CorelDraw-VS2017-CorelDraw2017.zip
The files have to be in the folder
C:\Program Files\Corel\CorelDRAW Graphics Suite 2017\Programs64\Addons\Latex4CorelDraw
, with the first half depending on your system.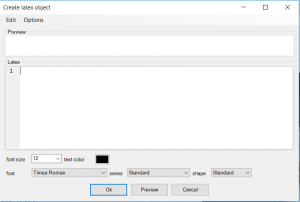 1 comment